Keynote: Social Futures and the Sociology of Consumption
Dan Welch presented the history of futures, imaginaries and utopias in Sociology, reminding us that the focus on past and current situations is relatively new. The origins of Sociology, socialism and utopia were in fact fundamentally intertwined in nineteenth century Europe: H.G. Wells, a contender for the first Chair of Sociology in the UK, suggested in 1906:
"…the creation of Utopias – and their exhaustive criticism – is the proper and distinctive method of sociology".
H.G. Wells is of course more popularly known for his science fiction writing, particularly War of the Worlds (1898). Through his utopian novels, he imagined aircraft, tanks, space travel, nuclear weapons, satellite television and something resembling the World Wide Web.
An example of previous imaginaries of the future of consumption, that was mentioned, came from a completely different realm – one of design and product development: the 1950s 'kitchen of the future' (digitaltrends.com). They did not get everything right, but they did foresee the robot vacuum cleaner, among other things.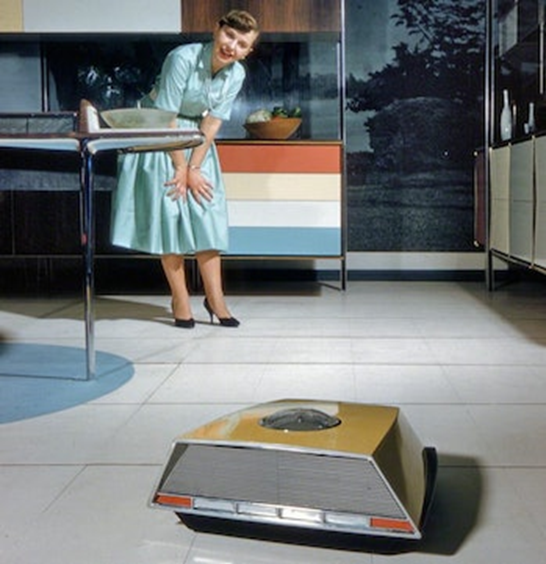 These are examples of how future imaginaries have somehow informed the future or become reality, that, along with contemporary imaginaries from various stakeholders are increasingly becoming an object of study for Sociology – developing a Sociology of the future.

Welch also presented his previous work with imaginaries in the project Imagined futures of consumption (manchester.ac.uk) as well as his current work with IMAGINE.

You can read the full keynote abstract here (oslomet.no)


Roundtable: IMAGINE: Contested Futures of Sustainability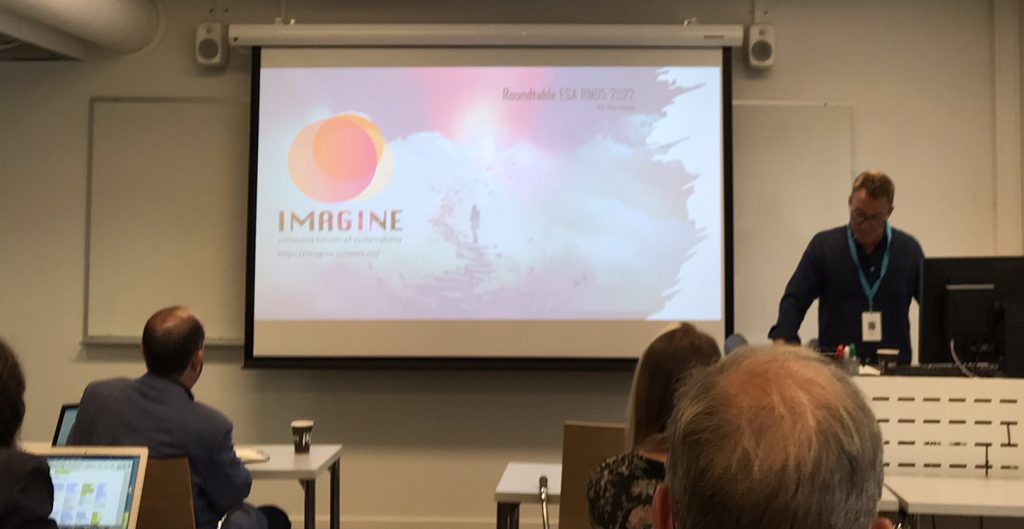 In the roundtable session, project coordinator Atle Wehn Hegnes presented the project and its underpinnings, and Dan Welch went on to present the theoretical framework, as discussed in the workshop earlier the same week.

The presentations were followed by lively discussions with not only questions to the speakers, but also conversations between people in the audience. Subjects brought up ranged from how to help students imagine future scenarios and go beyond what they already know – here polarity maps were mentioned as a possible tool – to interesting projects and approaches that the audience knew about.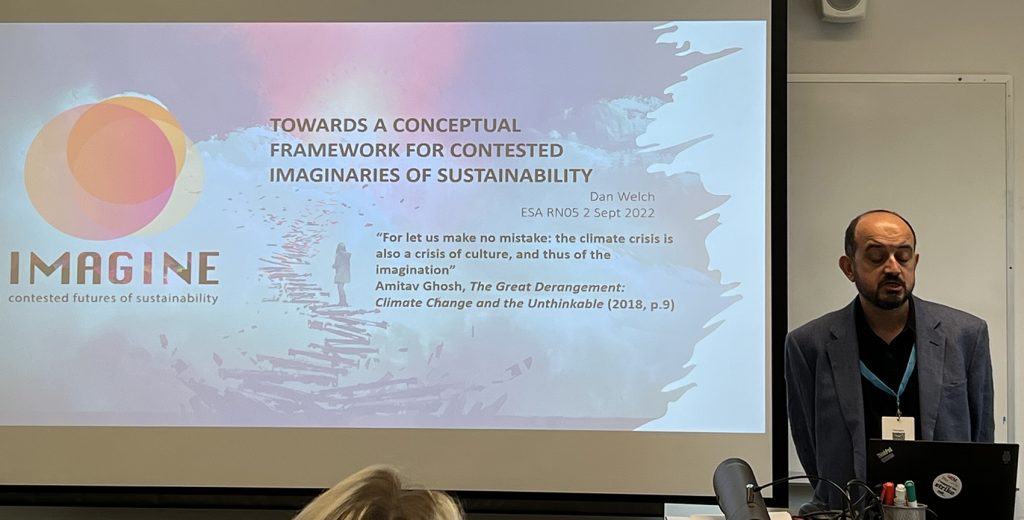 Some concepts, projects and thoughts discussed:
Narratives in policy shaping the future
Sustainable consumption was «invented» to reframe capitalism in a light that makes it look feasible as the underpinnings of capitalism were being thoroughly contested.
What is radical change: A question of scale – new business models may seem like productive imaginaries on a micro-scale but on a macro-scale, they are only reproducing the current systems.
Solar punk
College core
Long perspectives – knowing about alternatives is not enough, you need to feel them.
Hydroponics and future food production
The sociology of hope
Lund University Climaginaries Project (lu.se)
Embodied futures