The Julie Ann Wrigley Global Futures Laboratory hosted Anticipation 2022 (anticipationconference.org), the 4th International Conference on Anticipation 16th-18th November 2022 at the Arizona State University in Tempe, Arizona, and a virtual conference on 4th November 2022. It set out to explore

how ideas of the future inform action in the present. With an emphasis on just futures, we seek contributions that explore equity and fairness and question who imagines futures and with which impacts. We invite researchers, scholars and practitioners engaging with anticipation and anticipatory practices to come together to deepen their understanding and create productive new connections.
IMAGINE was represented with two papers at the virtual conference.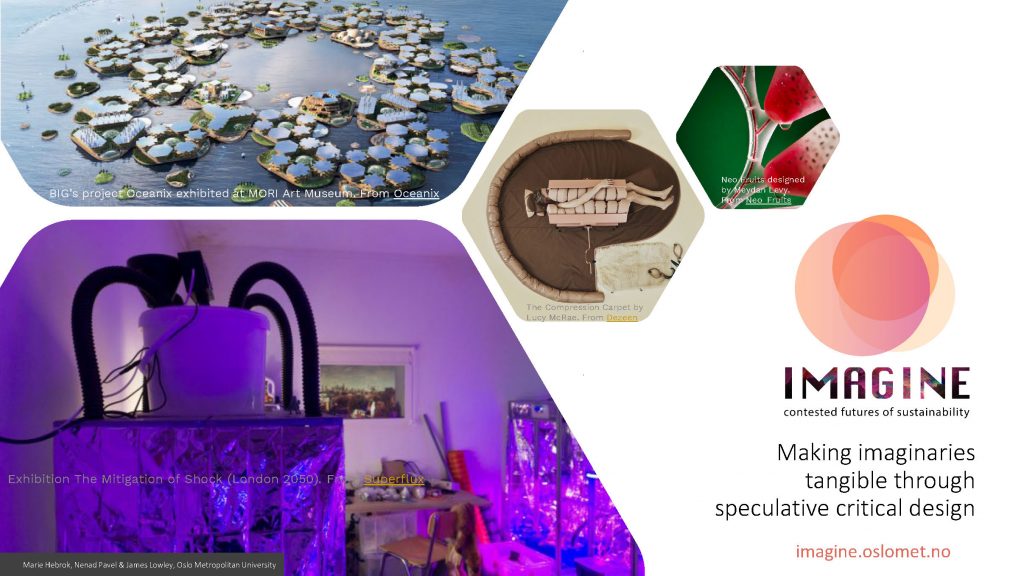 Marie Hebrok, Nenad Pavel and James Lowley presented the paper "Speculative critical design as a means for interrogating imaginaries of sustainable futures" discussing the challenges of developing a master's level course in speculative critical design approaches (SCD) at the Department of Product Design at Oslo Metropolitan University (OsloMet), in the context of the research project IMAGINE.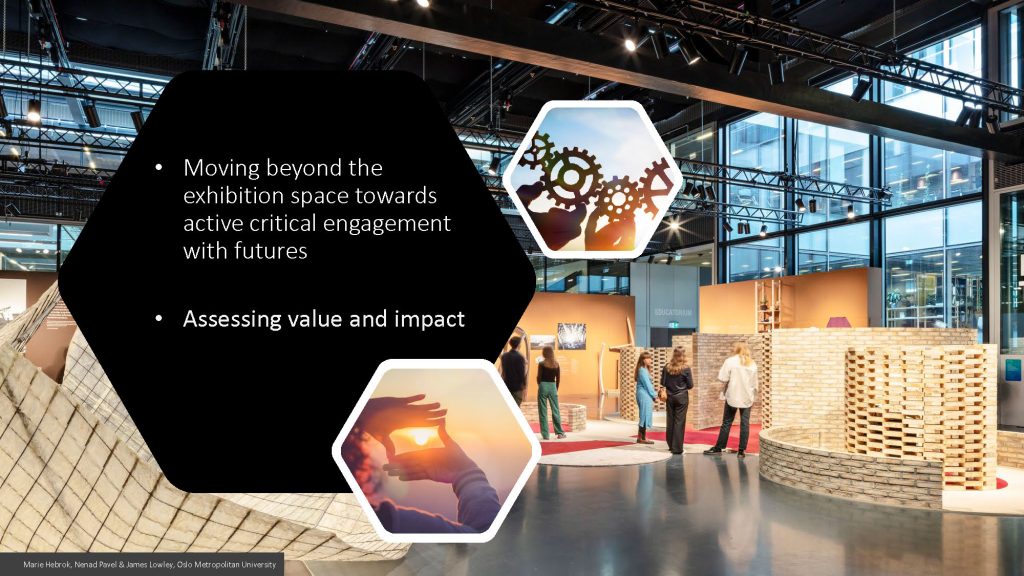 Dan Welch and Dan Lockton presented the paper "Towards a Conceptual Framework for Contested Imaginaries of Sustainability" presenting the conceptual foundations of IMAGINE, informing understandings of the performative—and counter-performative—nature of anticipatory thought in processes of contestation between cultural imaginaries of sustainable futures.

You can read the extended abstracts on pp. 134-40 in the book of abstracts here (dropbox.com).